There is no more important skill in diving than buoyancy control. It is expert control of buoyancy and position in the water that distinguishes the accomplished diver among divers. You've seen them underwater. They glide effortlessly, ascend, descend or hover almost as if by thought. The diver with advanced buoyancy skills is more relaxed, uses less air, sees more, and is a much safer diver. This specialty is designed to increase the open water diver's understanding of the factors that influence buoyancy, and to train the diver how to use the various means available to him as methods for controlling his buoyancy.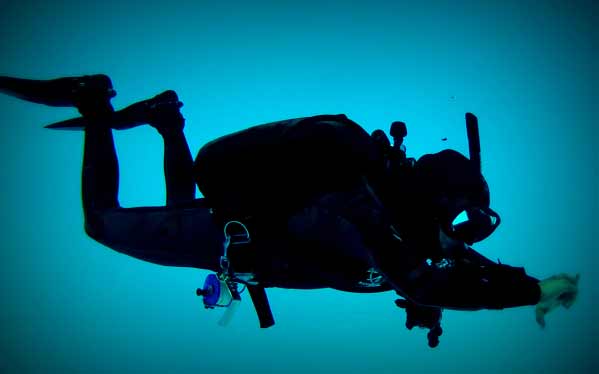 Course Prerequisites
SDI Open Water Scuba Diver, SDI Junior Open Water Diver, or equivalent
Minimum Age 18, 10 with parental consent
How do I take this course?
Contact us at

KY Diver

and we will get you started with on-line learning and schedule an optional Nitrox training dive.

Course Cost: $100 for the Course, additional costs dependent on dive destination.