Open Water Diver Certification
Open Water Diver certification is the basic course for those who are beginning their training.
The Open Water Diver course has thee components that prepare the student to undertake planning and executing dives safely and confidently.
Knowledge Development
The Knowledge Development component of your course are designed for you to learn at your own pace. Traditionally carried out in a classroom setting by your instructor, on-line learning has become more popular to accommodate busy schedules.
Confined Water Dives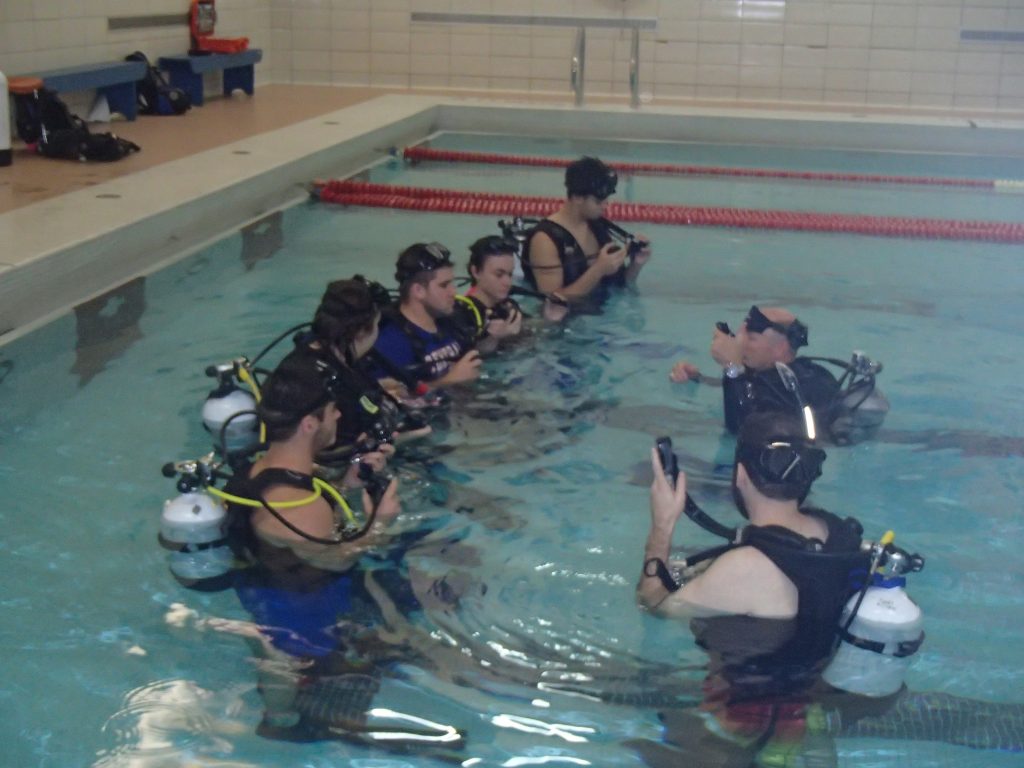 Develop and practice scuba skills in a pool or open body of water with pool-like conditions under direct instructor supervision. As you learn new skills, you'll develop abilities and build the confidence needed to plan and execute a dive in an open water environment such as in a lake or the ocean.
Open Water Dives
Get ready to experience everything you've learned with the freedom of open water. As soon as your open water training dives are approved by your instructor you will be certified as an SDI Open Water Diver, enabling you to embark on unforgettable adventures.
How do I take this course?
Contact us at KY Diver and we will get you started with on-line learning and schedule your Confined Water Training Dives.
Course Cost: $250 for E-Learning Course and Confined Water Training depending on class enrollment and facility fees. Open Water Checkout Dives are charged separately, usually around $250 dependent upon dive destination and class enrollment.