At one point or another, many divers have found themselves alone during a dive, whether it was intentional or not. SDI's Solo Diving is the practice of self reliant scuba diving without a "dive buddy". Solo diving, once considered technical diving and discouraged by most certification agencies, is now seen by many experienced divers and some certification agencies as an acceptable practice for those divers suitably trained and experienced. Rather than relying on the traditional buddy diving safety system, solo divers should be skilled in self-sufficiency and willing to take responsibility for their own safety while diving.
Being one of SDI's most popular courses, the Solo Diver course stresses proper dive planning, personal limitations, and accident prevention, as well as the benefits, hazards, and proper procedures for diving solo. You will also learn the additional equipment that is required for solo diving including its proper usage and assembly. This is a useful course for underwater photography and underwater video divers as well as those may not be diving alone, but diving with children or buddies that may not be very experienced in scuba diving.
Course Prerequisites
Minimum age 21
Certified SDI Advanced Diver or equivalent
Provide proof of 100 logged dives
What can I expect to learn?
The SDI Solo Diver course takes an in-depth look at all of the following among other topics:
Pros and cons of buddy diving and solo diving
Who must solo dive?
The solo diving mentality
When not to solo dive
Equipment for solo diving
Planning and conducting a solo dive
Navigation
Management of solo diving emergencies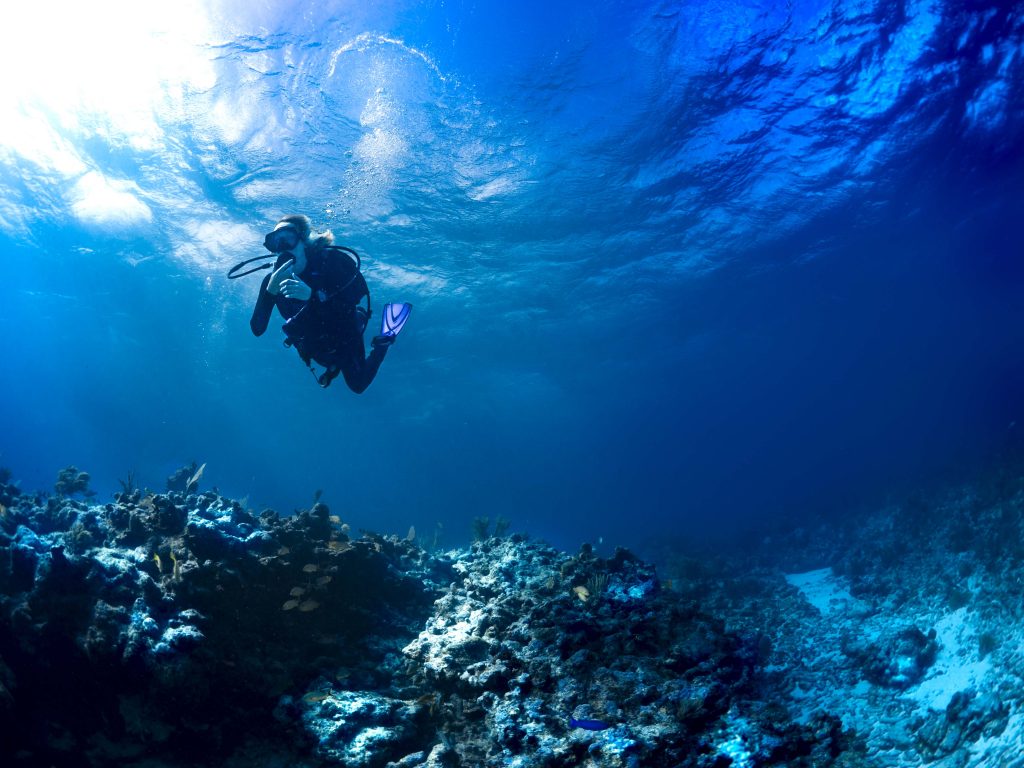 Equipment needed
You'll need your basic scuba equipment, plus a additional equipment in support of a self-reliant approach to dive safety. This will include at a minimum redundant regulator and gas supplies (doubles or pony bottle). Additional gear may be required depending on dive site and conditions
How do I take this course?
Contact us at KY Diver and we will get you started with on-line learning and schedule an optional Nitrox training dive.
Course Cost: $139 for the e-Learning portion of the course. Additional costs dependent on dive destination.